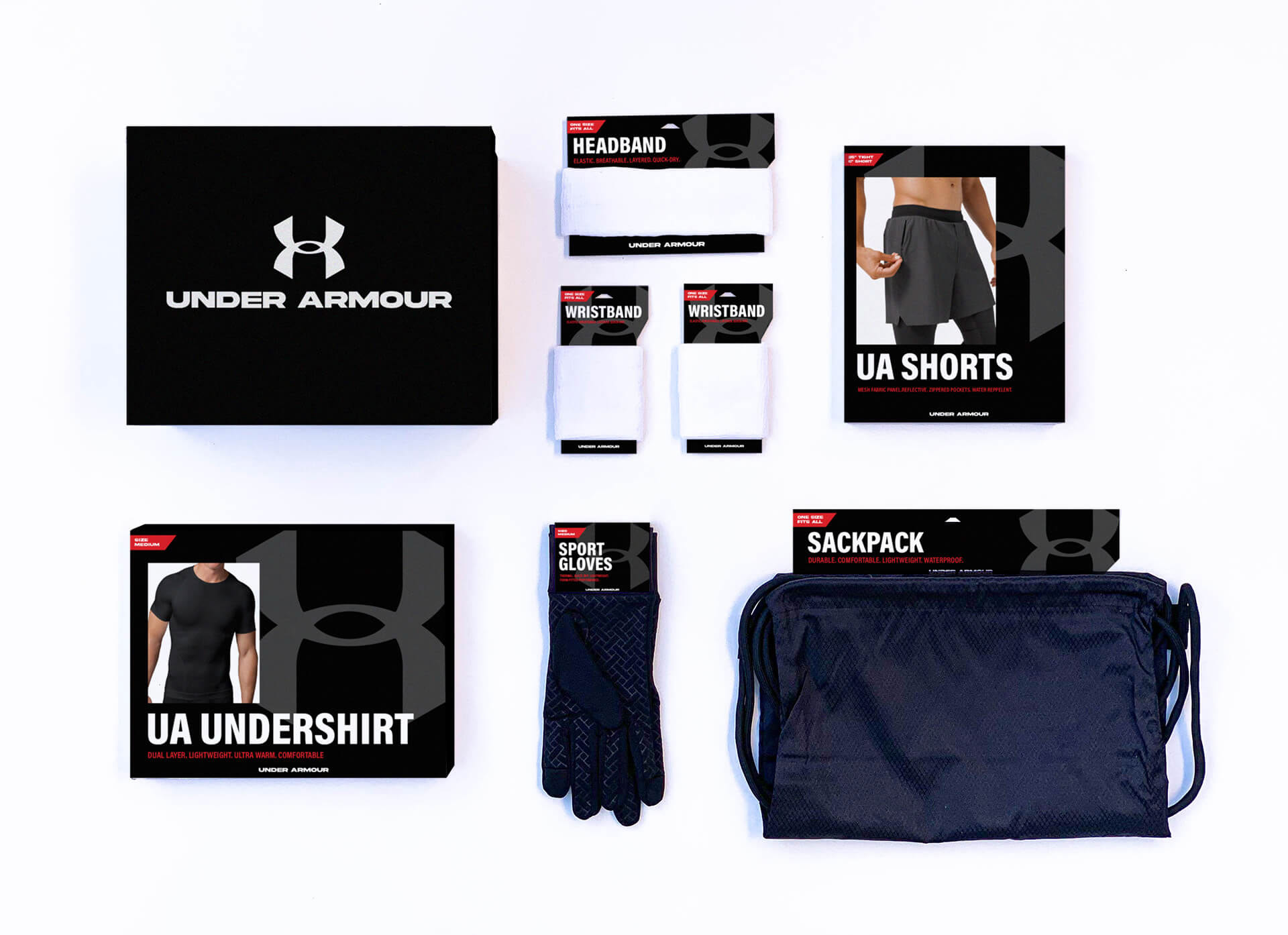 Under Armour is a sports brand that manufactures on sports, activewear, and casual apparel. The branding components felt outdated and made the brand seem too masculine. The brand needed an identity that showed more visibility and make the brand desirable. The company needed more appealing lifestyle elements that made the brand seem fit for everyone. 
To maintain brand equity, I kept their iconic look of the logo the same but made small changes. I condensed the logo to give it an appropriate look and straightened the outer edges to look more sharp. The sharp points translated throughout the brand with design elements like a line with a sharp point and outline shifts to the type. 

To make the type look more fresh, I changed it to an extended font called Akira Superbold Expanded, paired with a versatile sans serif font called Acumin Pro. Making the brand consist or warm imagery helped a steady mood with a sharp appearance.