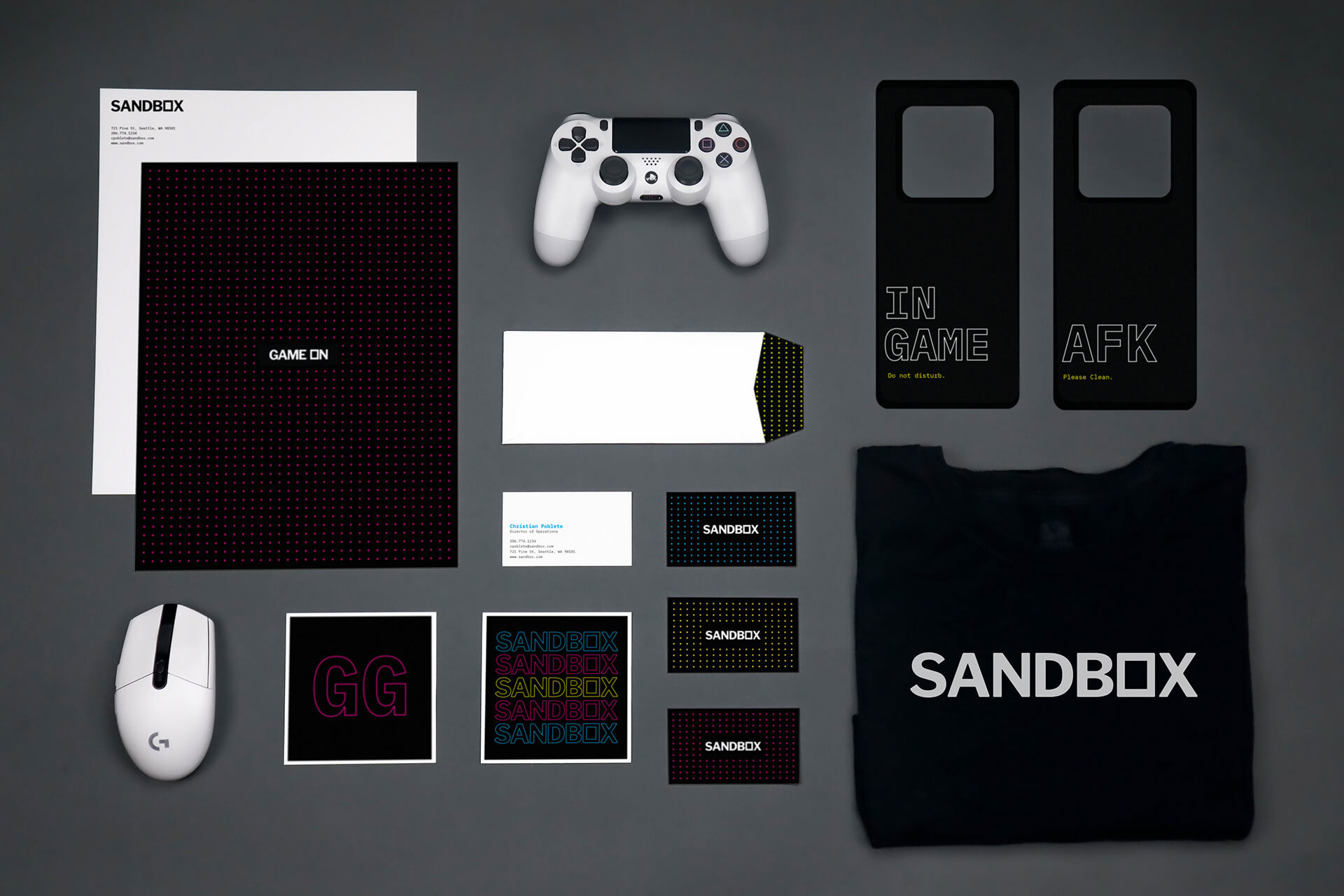 Sandbox is a gaming hotel located in downtown Seattle. The age demographic appeals from 13-30, but open to anyone who loves gaming. The brand is distributed with the use of colors and creative gaming-related copyrighting. With esports on the rise, the goal is to create an environment that caters to the subject.  
For the colors and pattern, I went through a retro inspired route, using the nostalgic game pacman as inspiration. In order to get my brand across, I had to use my elements in a modern way. 
Instead of circles for the pattern, I made them into small squares to match the consistency with the logo. This was all paired with the typeface IBM Plex Mono, a versatile monospace font that allowed the use of outline text. Coming up with innovative copyrighting gave me a chance to push my brand. Esports popularity continues to rise, so it was important to keep all of my brand elements fresh.